In recent years the growth of people who have decided to make their own handmade items has increased, and when your items are made you may want to add a finishing touch of a label. You may want to display your brand e.g. logo or text and then additional information e.g. how to re-order and care instructions. Over the years we have made many sew in labels for a range of items that our customers have produced, our labels come in a variety of sizes, are durable and can be personalised with full colour logos and or even just your brand name it's completely up to you.

Primarily we make and sell name labels that are suitable for all types of clothing, our school, nursery and care home name labels are very popular and we've gathered a reputation for them being highly personalised and very durable thanks to our unique production methods. Over several years we have developed our own in house bespoke production methods that give us the edge over other sellers. Apart from full colour logos, we can also assist printing pretty much anything, you may already have an idea about a design you would like and we can then create a preview for you before starting production e.g. Susan's Handmade Toys – Made In England. Some of our larger labels also allow printing on the rear which can be handy for re-ordering, wash care information and social media accounts etc – it's up to you!

We're based in Cambridge UK and over the years have sold thousands of name labels to many hundreds of happy customers (see feedback), our labels have a proven track record and will look great on any handmade items you have. If you may your own handmade items then you're going to want a great looking durable label and this is something we can do for you.
Ordering from us is simply, just let us know what type of label design you require and we will do the rest. We pre-cut and seal each label which prevents unwanted fraying and also saves you time, our labels are made exactly how you want them and can be sewn in straight away. Each label order design is also saved, if you want to order from us again we can make your labels exactly as before.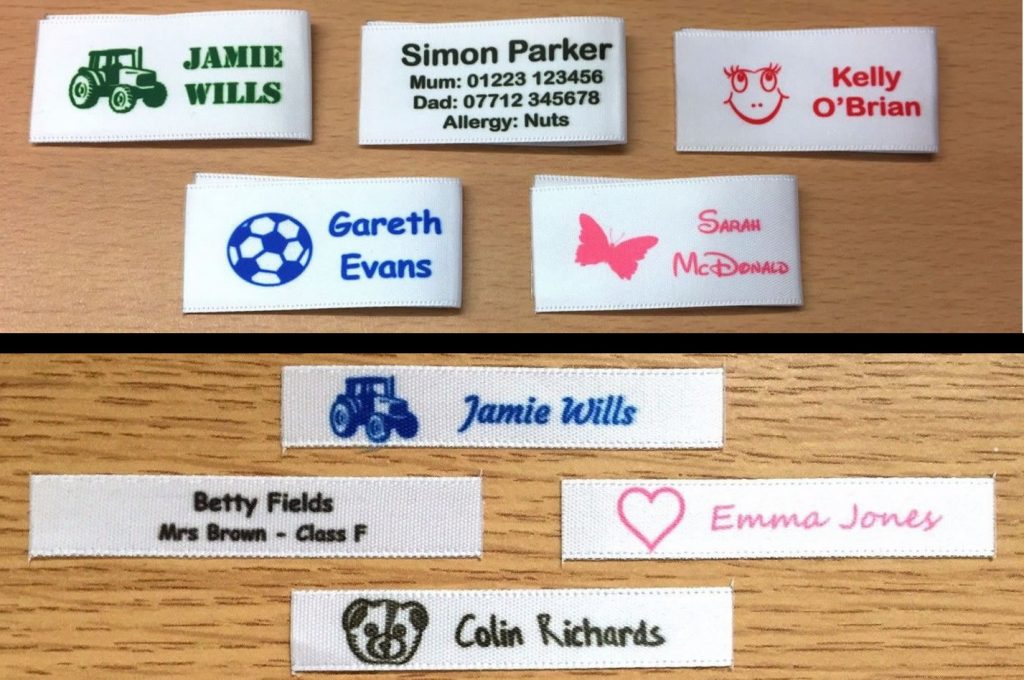 If you would like to find out more about sew in labels for handmade items that are made in the UK please follow the links below:
Buy Direct -OR- eBay Shop