Over recent years there is a growing trend of people who have started to make their own handmade items whether it be for profit or for friends and family. In most cases adding a smell made by label is a nice finishing touch. Our labels are available in several sizes including both 10mm and 25mm, some larger labels also can have additional information printed on the rear this can be handy for re-ordering, wash care or anything else like social media accounts you may want printing.


We can offer a range of standard and personalised made by labels, our labels are made from high quality super soft double sided satin ribbon. Each label is durable, fade free and can be personalised your name or brand e.g. Made By Emma Smith or Made with love by Sally Jones etc. If you have a design in mind we can create a preview for your approval before starting any production, primarily we make name labels and our personalisation options for those include 10+ fonts, 20+ solid print colours and over 50+ optional motifs in various categories where you may find a motif that suits your requirements.
Based in Cambridge UK we have developed our own in house bespoke made by labels production process, this process allows use to offer full colour printing and highly personalised made by labels apart from our standard range all whilst being durable and fade free, they also look great and add a finishing touch to any product. Each label we produce is cut and sealed at point of production, this prevents fraying and saves you time which means they are ready to use out of the box so to speak.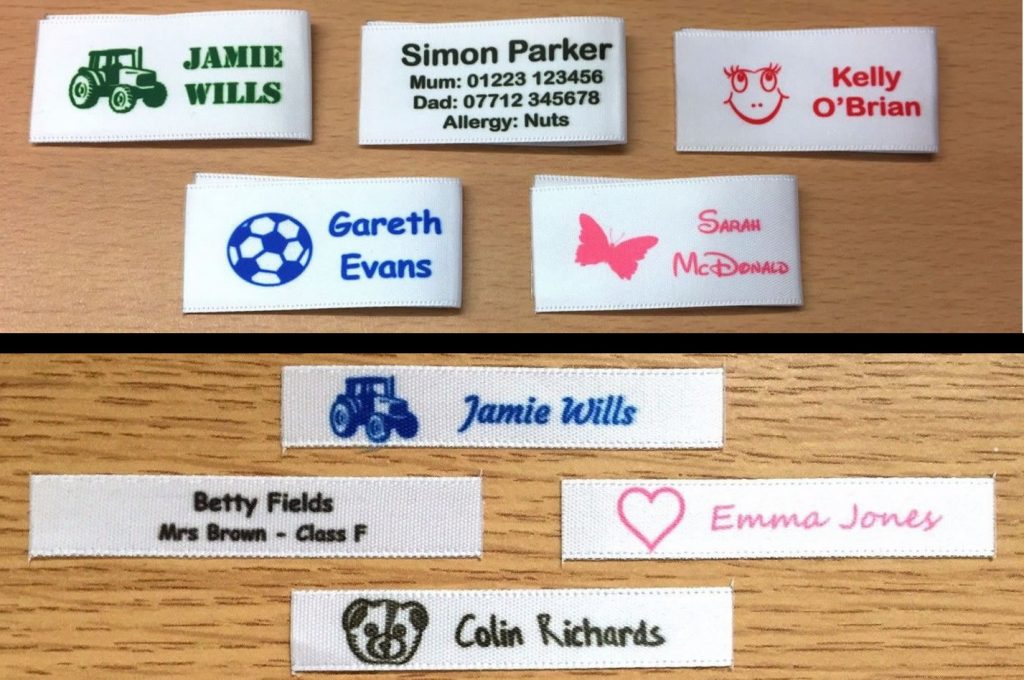 We have already made lots of labels for customers, ordering from us is easy and if it isn't a standard label we always send a preview to ensure you are totally happy with the design. Each orders design is saved, if you wish to order again from us we can make your labels exactly as they were last time. Your made by labels are then shipped in secure safe packaging and sent via a prompt delivery service such as Royal Mail 1st class, as we know how important it's that you get your labels quickly.
If you would like to find out more about our made by labels that are made in the UK please follow the links below:
Buy Direct -OR- eBay Shop