If you're looking for handmade sewing labels made in the Uk that can be highly personalised and are available in several sizes including both 10mm and 25mm it's something we can certainly help you with. Labeling is very important because it allows you to ultimately finish a product and proudly display your brand, contact/re-ordering information and washing instructions etc. Some of our larger sized labels e.g. 25mm allow us to also print on the reverse.

Over the years we have made literally thousands of labels for all types of handmade items ranging from basic black text to full colour logos and more. We do primarily sell school, nursery and care home name labels but our unique printing process also allows us to produce custom labels for all of your handmade item needs.


Our labels are very fade free, very durable and longer lasting compared to similar looking products that are available from other sellers, each label is made from super soft double sided satin ribbon that is high quality. Also to save you time we make sure each label is cut and sealed to prevent fray, and we have tested all of our labels by washing them in both bio and non-bio washing detergent along with also washing them repeatedly in very hot temperatures e.g. 100c+ with no adverse effects, in fact we have even soaked them in concentrated bleach!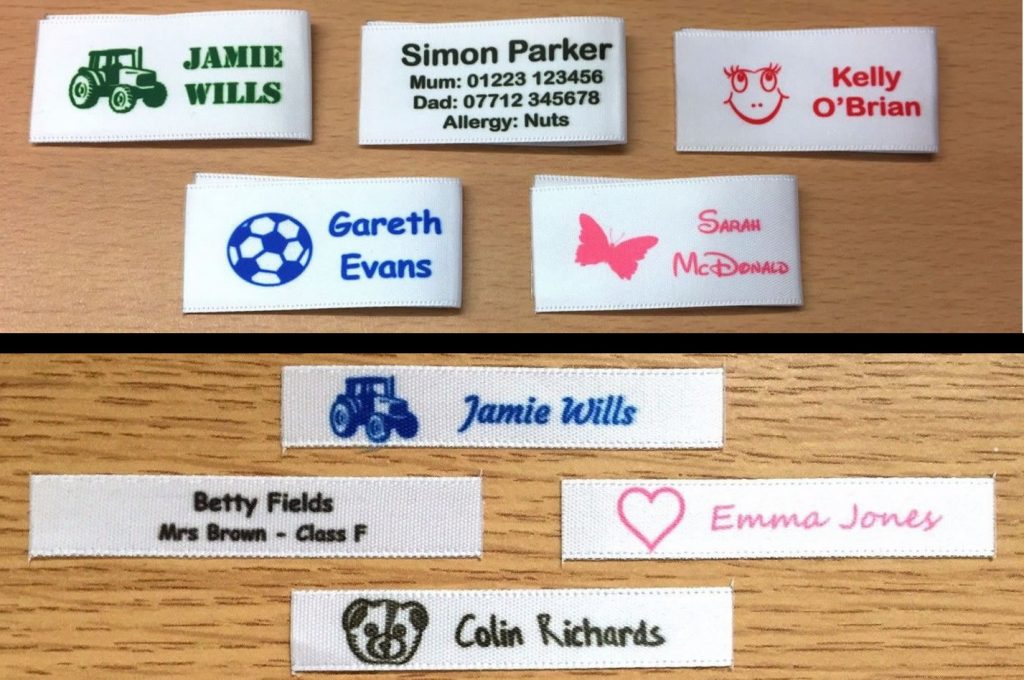 If you need professional labels that can be highly personalised for your hand made products then we are more than happy to assist you, we make all of our labels at our Cambridge UK production facility using our special process. We can also send you a preview of your order before shipping, each order is shipped in safe secure packaging and via a prompt delivery service such as Royal Mail 1st class as we feel it's important that your labels arrive quickly to you as you may need to add that finishing touch to your handmade items.
If you would like to find out more about our handmade sewing labels that are made in the UK please follow the links below:
Buy Direct -OR- eBay Shop