Whether you are running a small business or just making handmade items for fun adding a label is a natural set towards a finished item. If your handmade item can accommodate a sew in type of label then we can help you, we can print in full colour which is ideal for a logo you may have designed or can work with you even if you have sketched a simple design. Whichever is the case we have a wide range of sew in satin ribbon label sizes available including both 10mm and 25mm, some of our labels allow both sizes to be printed which is ideal for your logo/design one side and contact/social media etc details the other.

We do offer a standard set of personalisation options available for all of our sew in labels that include 10+ fonts, 20+ solid print colours and over 50+ optional motifs. Of course if there's a particular font, colour or motif you like we should be able to create a design, and we always send a preview for your approval before producing and shipping any labels to ensure you're 100% happy with any designs we have created and that includes your logo e.g. positioning and size on the chosen label.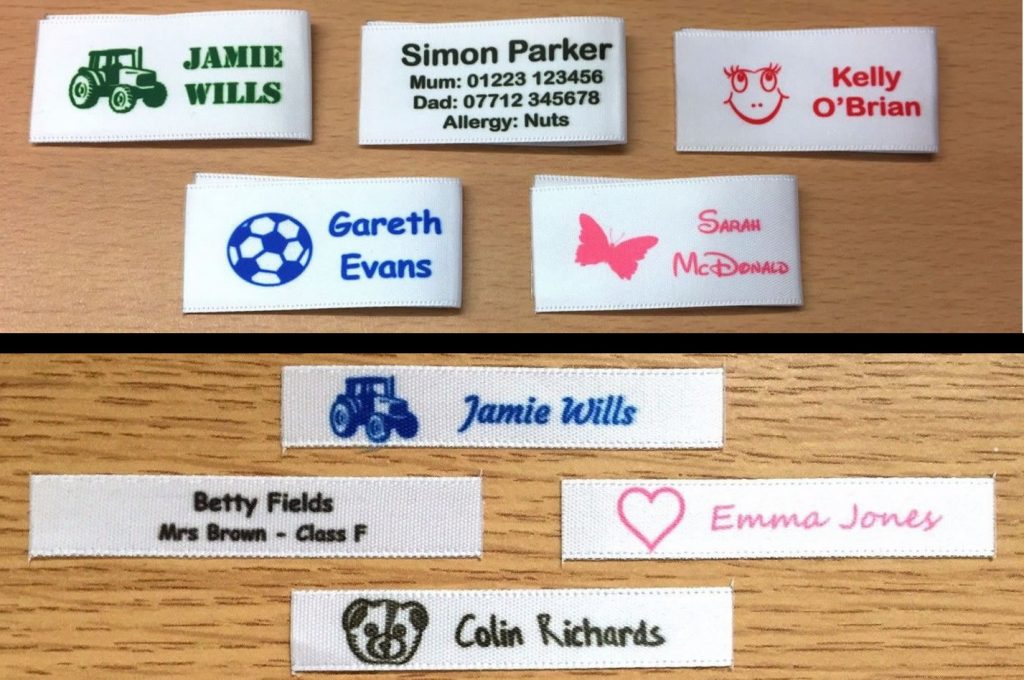 Over the years we have produced hundreds of handmade labels for uk customers, all of our labels are made at our Cambridge UK production facility using a bespoke in house developed process that allows us to produce fade free, long lasting and high quality printed labels. It's important to use labels that will do your handmade item justice, we've tested our labels in both bio and non-bio washing detergent, very hot washing temperatures and even in concentrated bleach with no adverse effects.
When it comes to ordering we sell directly via our website or other channels e.g. eBay, all handmade labels are sent in secure safe packaging and via a prompt shipping service such as Royal Mail 1st class. We also save your label design so if you decide to re-order we can make and ship an exact copy, of course you can always change or tweak design elements if needed.
If you would like to find out more about our sew in handmade labels please click one of the links below:
Buy Direct -OR- eBay Shop