When it comes to labeling clothing traditional woven name labels have been around for a long time and continue to be a solid trustworthy choice for many customers, we don't sell woven name labels ourselves but offer a great alternative product.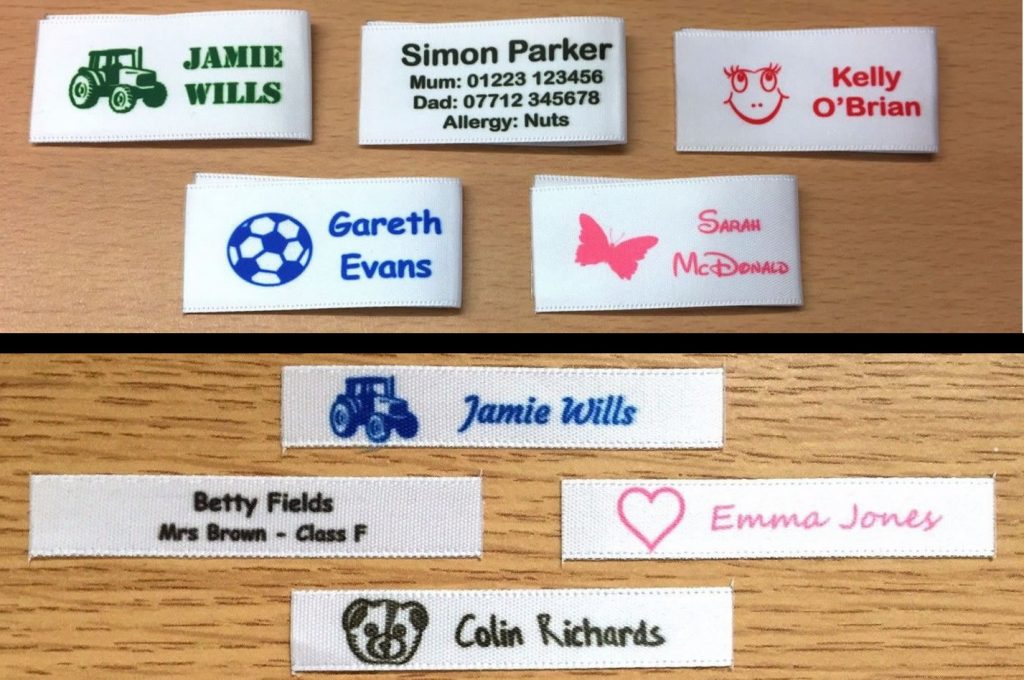 Our 10mm sew in satin ribbon name label is a true alternative as it's roughly the same size as the material used for woven name labels and it uses super soft double sided ribbon so there's no risk of skin irritation which can sometimes happen with the woven type. We can offer a huge range of personalisation options including full colour print, multiple lines of text, 10+ fonts, 20+ solid print colours and even a full range of optional motifs in a various categories e.g. girls, boys, sports, transport and many more.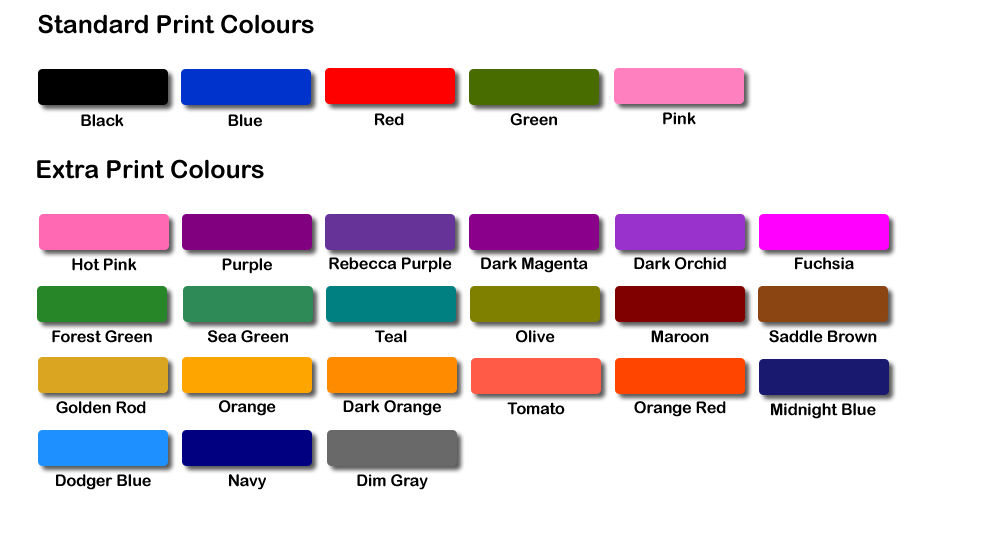 Whether you need a basic name label with just a persons name and class number or name and room number etc printed in a bold black font or choose to totally personalised the labels design we can offer a true alternative to traditional woven name labels. Our labels feature enough space each side to sew them in and we also cut + seal each label to prevent any unwanted fraying.

We are based in Cambridge UK and make all of our name labels in this historic city, over several years we have developed our own bespoke manufacturing process in house which allows us to produce a huge range of name labels with a practically unlimited amount of personalisation options should you wish to choose them. With our alternative to woven name labels you can truly have the name labels you want and exactly as you want them.
The bespoke name label manufacturing process produces labels that do not fade, that's one of our core guarantees that similar cheaper products can't offer. We can stand by our promise because we have conducted thorough testing which includes washing in both bio and non-bio washing detergent, washing in 100c+ temperatures and even soaking name labels in concentrated bleach.
Over many years we have produced thousands of alternative woven name labels and have many hundreds of happy customers (our feedback reflects this), if you would like to find our more please click the links below. Thank you.
Buy Direct -OR- eBay Shop