We have a wide range of school name labels that can be fully personalised with your child's details e.g. Emma Jones Class 1 and there are also several name label sizes available including both 25mm and 10mm. Our school name labels are suitable for all types of school uniform and clothing, they are sew in name labels which means they won't come out in the wash or with normal everyday wear which is sometimes an issue for traditional iron on labels. Additionally all of our school name labels are made using super soft satin ribbon and are fade free and this is something we guarantee.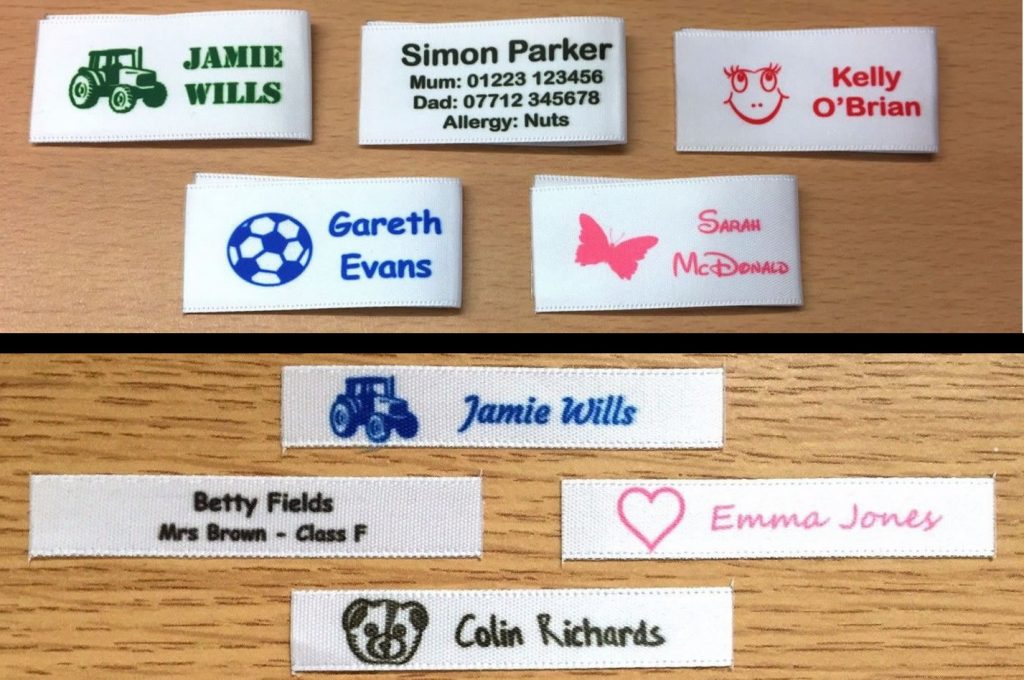 Our labels can be washed many times in both bio/non-bio washing detergent, in all temperatures and we have even soaked them in concentrated bleach with no adverse effects. All of our school name labels are produced at our Cambridge UK production facility using a bespoke in house process that is different from other sellers, this process allows us to produce very durable fade free name labels that will out last the clothing they are sewn into.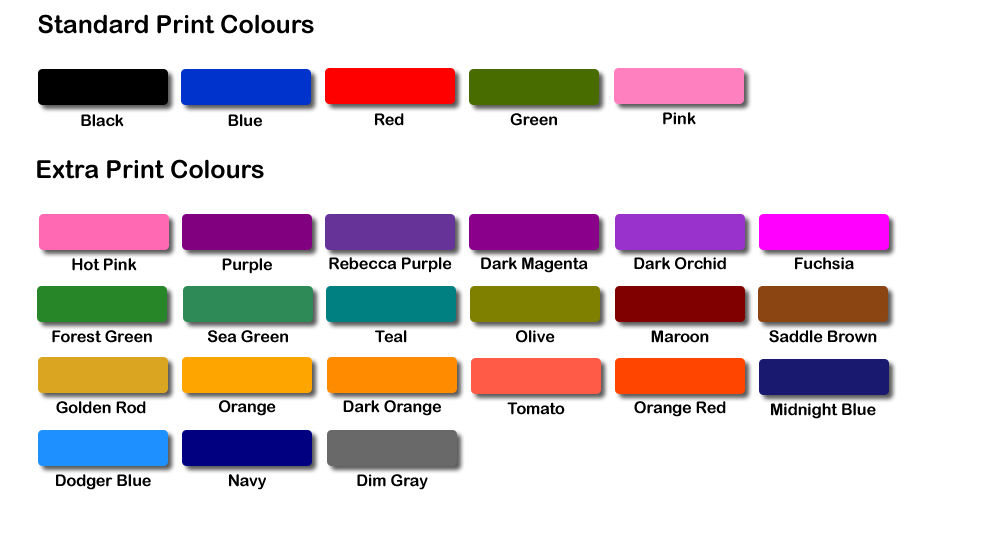 When it comes to personalisation options it's pretty much unlimited, you may want your child name and class in a bold black font which is no problem. Personalisation options include 10+ fonts, 20+ print colours and over 50+ optional motifs that add a special little touch to any label. Our bespoke process allows us to produce full colour labels if needed and each labels print is clear, crisp and fade free. If you would like a specific colour (school colour etc) or font (your favourite font) etc that is no problem and we can help you design something truly personalised to your needs.
Ordering with us is simple, once we receive your order and label personalisation details we will get to work producing your labels and this normally takes 1-2 days depending on the time of year and each label is finished as we cut and seal them at point of manufacture and this prevents unwanted fraying + saves you time. All of our school name labels are shipped in secure safe packaging and we use a fast shipping service e.g. RoyalMail 1st Class post.
If you would like to find out more or to order please use the links below. Our name labels are also suitable for children of all ages include those at pre-school or nursery and we can also make durable personalised name labels for care homes. We have sold thousands of name labels to many hundreds of happy customers and have a proven track record when it comes to school name labels, our excellent feedback reflects this.
Buy Direct -OR- eBay Shop