Here at Cambridge Personalised we sell a range of personalised nursery name labels that are available in several designs and can printed in a standard bold black font or personalised to suit your needs. Personalisation options include 10+ fonts, 20+ print colours and 50+ optional motifs, we can also work with you to produce a totally custom nursery label with a colour/font/motif of your choice.


All of our personalised nursery name labels are produced at our Cambridge UK facility using a bespoke process we have developed over a number of years. Our process allows us to produce sew in name labels that have an almost unlimited amount of personalisation options and have a sharp, clear and crisp print quality. We can also print in full colour and this isn't something many name label companies can do either.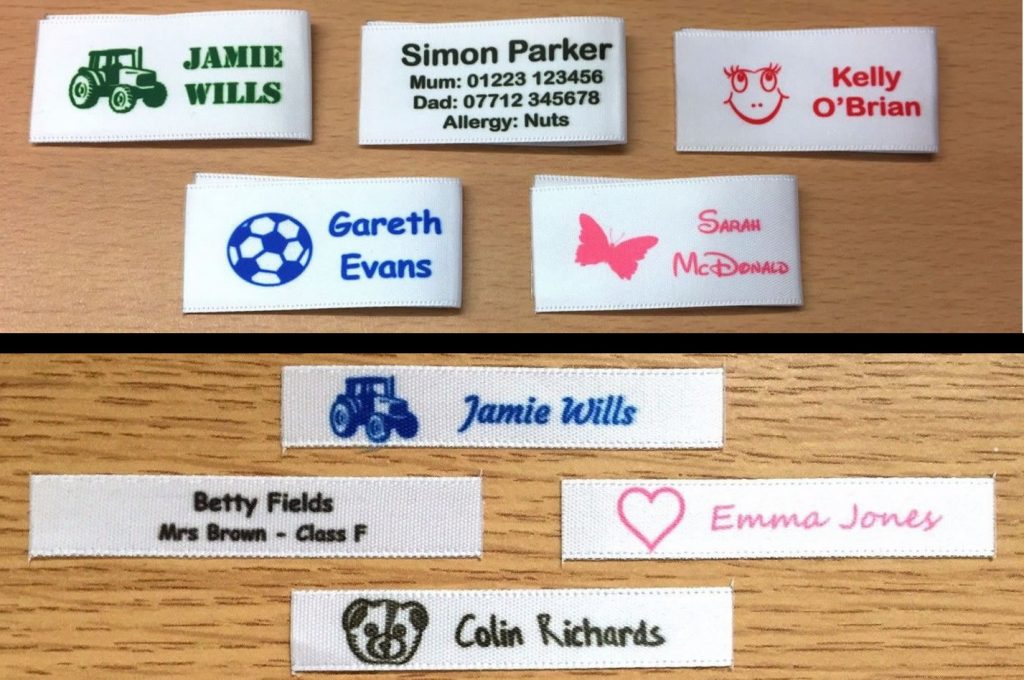 We only use high quality super soft satin ribbon and this gives a luxury feel, our name labels will outlast the items they are sewn into and we also guarantee our labels will not fade unlike cheaper alternatives. How can you stand by this claim? Well simply put our personalised nursery name labels have a proven track record, we have conducted various tests that include washing in both bio/non-bio washing detergent, hot washing temperatures (100c+) and even soaking them in concentrated bleach with no adverse effects. Additionally we have sold thousands of name labels to many hundreds of happy customers and our feedback reflects this and that is why we stand by our claims.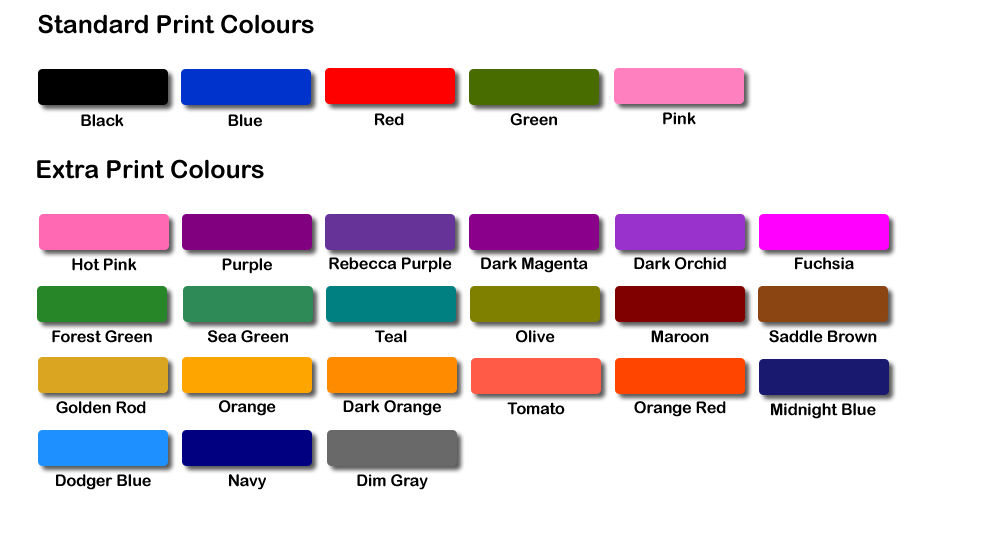 It's important to buy durable and long lasting name labels, if you sew them in you don't want to be replacinf them because they have faded and this can happen. When it comes to placing an order our shop will allow you to type text, pick a font, choose a print colour and even select an optional motif which adds that special personalised touch to any label.
To find out more about your personalised nursery name labels please follow the link below:
Buy Direct -OR- eBay Shop