Whether it is personalised name labels for a school or nursery child, a care home resident or you have your own busines we can make labels to your exact requirements. You may just want 2-3 lines of text e.g Emma Smith Class 2 or Mable Harris Room 25 etc or your own full colour logo e.g Made with love by Mary we can offer pretty much any personalisation you may require and in a variety of label sizes to suit your needs.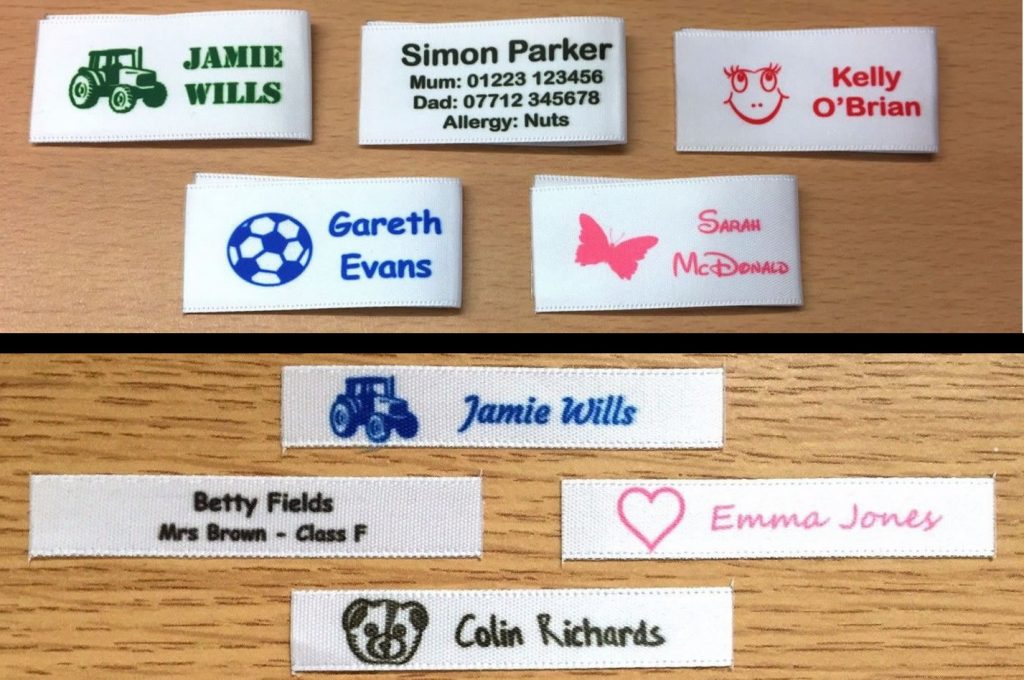 Additionally our standard personalisation options include: 10+ fonts, 20+ print colours, 50+ optional motifs in a range of categories e.g girls, boys, transport, sport and many more. We can also provide multiple lines of text that can include the aforementioned, and additional medical/contact information can also be printed on the reverse (if the label support this e.g. size) this is useful for persons with allergies and vulnerable adults/children where a next of kin or responsible persons details can printed.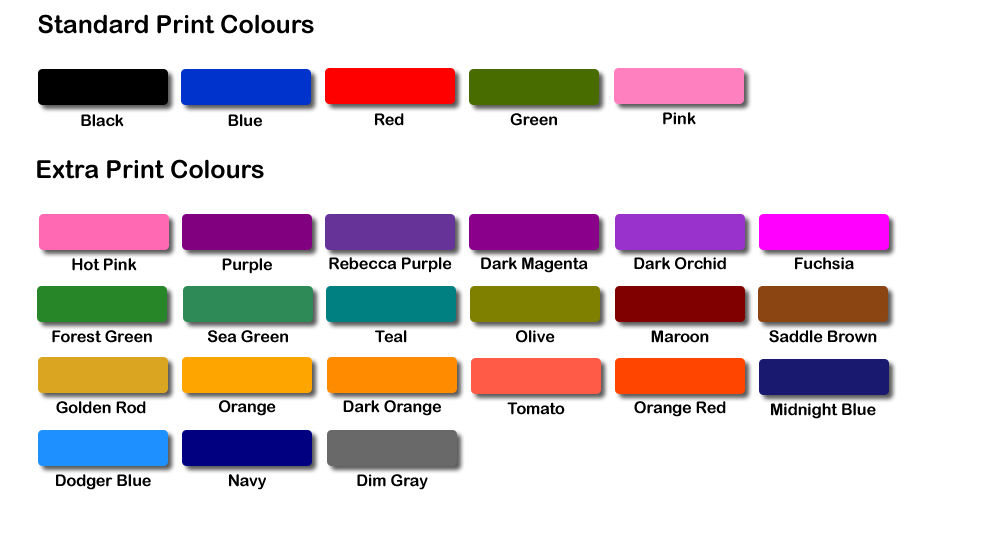 We are able to offer all of the above thanks to our bespoke production process which has a proven track record with thousands of labels sold and hundreds of happy customers.
The type of label we offer is sew in name labels, this is for several reasons which include a lower cost to you, wide rsnge of sizes available and due to them being sewn in unlike iron on name labels they won't unstick snd come out of clothing which is a common complaint about iron on name labels and it isn't something we want for our customers.
All of our labels are produced at our Cambridge UK production facility, to ensure our labels do not fade and remain clear we have conducted many tests. These tests included but are not limited to washing in both bio/non-bio washing detergents, very hot temperatures (100c+) and soaking them in concentrated bleachseversl times. All tests showed no adverse effects and this is why we can stand by our claims of fade free labels.
If you decide to use our labels you can be confident that we can provide personalised clothing labels made to your requirements, they won't fade and will look great for a long timr infact they should easily out last the item they are attwched to. Of course all of this is bscked up by out excellent customer service, we always work with you and can also provide a preview of your labels before starting production.
To find out more information about our personalised clothing labels please visit our shop below.
Buy Direct -OR- eBay Shop